Recreation in Hingham
Hingham 4th of July Parade Movie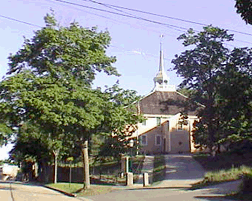 Old Ship Meeting House
Oldest Wooden Church in the Country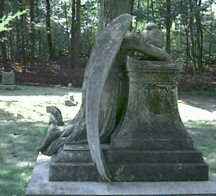 "Angel" in the cemetary behind the church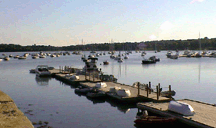 Boats in the Harbor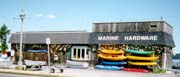 Marine Hardware on Harbor
World's End Path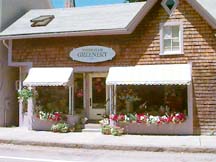 Downtown Shop
Education
Superintendent of Schools 781-741-1500
Elementary Schools: William Foster
k-5 Plymouth River
South Elementary
Hingham Middle School 6-8
'Hingham High School 9-12
Private Schools: St. Pauls'
Derby Academy
Old Colony Montessori
Notre Dame Academy
Continuing Education 781-741-7580
Hingham Public Library 781-741-1405


Parks/Recreation
Wompatuck State Park 2877 acres
Turkey Hill Reservation
Fulling Mill Pond 162 acres
Bare Cove Park 468 acres
Town Forest 107 acres
More Brewer Park 106 acres
Worlds End Reservation 251 acres
Hingham Recreation Department 781-741-1464 South Shore Country Club includes 18 hole golf, pool, tennis courts and bowling Lincoln Sailing Sports Center, Indoor Soccer & Baseball Pilgrim Ice Skating Arena Hingham bathing beach Public Launching facilities plus mooring rights Private Marina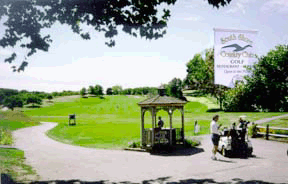 South Shore County Club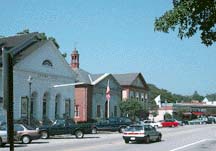 Downtown Historic Theater
Back to Hingham Real Estate
Hingham, Massachusetts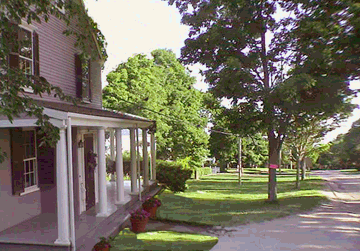 Hingham is a community with a long and distinguished history. It is also one of the finest towns on the South Shore. The wonderful down town shopping area has an inherent appeal and has not been replaced with an out of town malls. You can still stroll through town, stop at the book store, hardware store, flower shop, Talbots clothing, Laura Asley and the many other charming boutiques. Take in a first run movie at historic Loring Hall theater, dine at one of the many fine restaurants, attend services at the beautiful and historic houses of worship including Old Ship Meeting House which is the oldest continuously operating wooden church in the country. Walk over to the harbor and watch boats sail by or stroll along the beach, without driving out of town. Hingham is rich in open space and has jundreds of acres of conservation parkland for public use including, World's End, a 249-acre reservation, designed by Fredrick Law Olmstead, where an observer can look out across the ocean for a view of Boston's skyline standing in silhouette as the setting sun paints the sky and walk in peace and natural beauty along its coast. The commuter boat to Boston several times a day glides silently past harbor islands, buoys and pleasure craft at rest in the sheltered bay.
Hingham is one of the oldest settlements in the United States and was incorporated as the twelfth town in the Massachusetts Bay Colony in 1635. Originally called "Bare Cove," the town was renamed Hingham for a small village in Norfolkshire, England, the home of many of its first settlers. Descendants of these founding families still live in town, some on property granted to their ancestors. Hingham's early industries relied on the abundant cedar and pine trees for the manufacture of boxes and buckets. Other industries included the forging of ships' anchors. Today, Hingham is a quiet residential suburb of 21,500 located just 15 miles south of Boston and linked to the city by Route 3A, the Southeast Expressway, buses, rapid transit connections and commuter boats. Residents take great pride in the exceptionally high educational standards for its school children. With 18 1/2 miles of coastline, Hingham offers residents an array of beaches, launching ramps, mooring sites and access to a variety of water related activities including sailing, yacht racing, fishing and swimming. The town boasts three outstanding nature reserves and parks. Wompatuck State Park is a 300-acre site with miles of trails ideal for cross-country skiing, hiking, jogging, horseback riding, bicycling and bird-watching. Over 400 campsites are tucked into the park. World's End is a natural reserve where the beauty of the landscape remains unblemished by the intrusion of man. It offers a timelessness and peace conclusive to long walks and the observation of plants and animals in an undisturbed natural setting. Bare Cove Park is an historical site offering one of the most scenic locations on the South Shore. Hingham is an active cultural center with a civic orchestra, theater groups and art galleries offering year round programs. The highly respected South Shore Conservatory of Music is located here. The Hingham Public Library is one of the finest in Massachusetts with over 110,000 books, 6000 records and tapes, musical instruments, audio-visual equipment, puzzles, games and educational toys. Hingham offers a diverse mix of housing styles blending antique colonial homes, late 19 th century Victorian designs, single family houses and modern contemporary homes.
Transportation
Hingham commuter Boat to Boston & Logan Airport P & B Bus Services to South Shore and Commuter rail Public transportation information 617-561-1800 Major highways to Cape & Boston: Route 3, Route 53, Route 228, Route 3-A.
Town Services / Clubs / Statistics
Hingham New comers Club
Hingham Senior Center 781-741-1458
Hingham, Rotary
Hingham Historical Society 781-749-2731
Hingham Community Center 781-749-9786
Lions Club 781-383-0010
Hingham Symphony Orchestra 781-749-1657
Hingham Civic Music Theater 781-749-2478
South Shore Conservatory 781-749-7565
Friends of the Boston Harbor Islands
Statistics: Town incorporated 1635
Type of government : Town meeting
Population 21,000
Square miles 22.59
Shore line 21 miles
Distance from Boston 20 miles

Main Street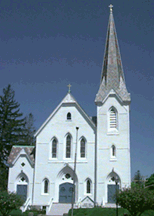 St. Pauls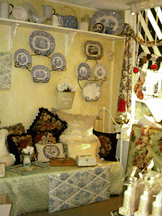 Charming Downtown Shop